Nick Lucas!
I am still recovering from last night (or this morning, technically) and will expound on our last Pehrspace residency night in a bit. For now, here's something totally unrelated: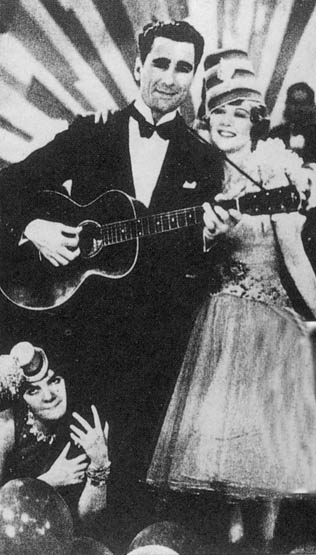 Nick cleans up
So you think Tiny Tim wrote "Tip Toe Thru The Tulips"? Think again, my dears. You have to watch it all the way through, it just gets better and better and better. This is blowing my little tiny brain:
I am really impressed by singers with good falsetto voices. I'm not all that good at it myself, I have a hard time controlling it and my voice tends to crack when I try. I'm not entirely sure if Nick is singing falsetto in this clip or not--he might just have a kinda high natural voice, but on my 78 of "Tip Toe" he definitely sounds like he's in his falsetto range.
Nick was a superstar guitarist in the 1920's and is credited with recording the very first solo jazz guitar records in America. He was also a popular crooner and, yes, his voice was the inspiration for Tiny Tim's falsetto vocal style. In his lifetime Nick's records sold more than 80 million copies. 80 MILLION.
Here's Nick tearing it up half a century after the "Golddiggers" clip--he's 83 in here. My hero!
Here's a really nice interview with Nick from 1980.